Start­up Acad­e­my aims to fos­ter entre­pre­neur­ial think­ing and sup­port inno­va­tion, in order to cre­ate new jobs that can pro­vide solu­tions to the crit­i­cal social, cul­tur­al and eco­log­i­cal chal­lenges of our time.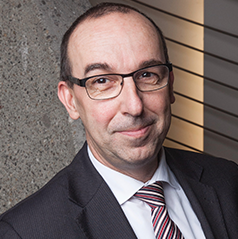 Felix Wenger (Pres­i­dent)
Inde­pen­dent Entre­pre­neur, Mem­ber of the Board and consultant
PROF. DR. FLO­RI­AN BLUMER (VICE-PRES­I­DENT)
Pro­fes­sor at the Basel School of Busi­ness FHNW
Rain­er Kirchhofer
Senior Expert, Pres­i­dent Start­up Acad­e­my Olten
Daniel Fried­mann
Finance, Report­ing & Ana­lyt­ics Spe­cial­ist from UBS
Markus Kin­dle
Del­e­gate Start­up Acad­e­my Basel
Markus Fis­ch­er
Loca­tion Man­ag­er Start­up Acad­e­my Basel
To bring togeth­er busi­ness ideas and know-how
Switzer­land boasts a near­ly end­less sup­ply of moti­vat­ed indi­vid­u­als, busi­ness ideas and know-how. We wish to pool these resources, sup­port their devel­op­ment and brew them to success.
We also point out weaknesses.
We pro­vide per­ti­nent knowl­edge, expe­ri­ence and net­works to sup­port peo­ple with good busi­ness ideas. Dur­ing the process, we also point out pos­si­ble weak­ness­es and issues, in order to ensure that your busi­ness vision is holis­tic and real­is­tic. We are also pre­pared to work hard to improve our­selves, and are firm­ly of the belief that every failed attempt is simul­ta­ne­ous­ly a suc­cess­ful les­son that frees your mind to begin anew.