Startup Academy aims to foster entrepreneurial thinking and support innovation, in order to create new jobs that can provide solutions to the critical social, cultural and ecological challenges of our time.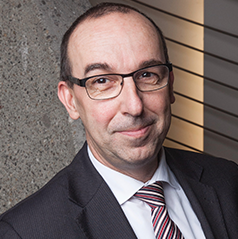 Felix Wenger (President)
Independent Entrepreneur, Member of the Board and consultant
PROF. DR. FLORIAN BLUMER (VICE-PRESIDENT)
Professor at the Basel School of Business FHNW
Rainer Kirchhofer
Senior Expert, President Startup Academy Olten
Daniel Friedmann
Finance, Reporting & Analytics Specialist from UBS
Markus Kindle
Delegate Startup Academy Basel
Markus Fischer
Location Manager Startup Academy Basel
To bring together business ideas and know-how
Switzerland boasts a nearly endless supply of motivated individuals, business ideas and know-how. We wish to pool these resources, support their development and brew them to success.
We also point out weaknesses.
We provide pertinent knowledge, experience and networks to support people with good business ideas. During the process, we also point out possible weaknesses and issues, in order to ensure that your business vision is holistic and realistic. We are also prepared to work hard to improve ourselves, and are firmly of the belief that every failed attempt is simultaneously a successful lesson that frees your mind to begin anew.